Hiking in winter can be splendid, but how to stay warm outside, walking in cold or rainy weather?
I live near the North Sea coast in Holland, so the winters are moderately cold, no extreme temperatures here. Rain, fog and strong winds are more regular companions during the winter months. Even in these weather conditions, a good preparation before a long hike is necessary.
Staying Dry is Vital to Stay Warm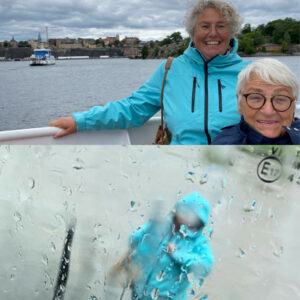 You want to make sure that you don't get wet, not only from the outside, but especially from the inside. So a good raincoat is essential. But if you sweat easily and plentiful, like me, staying dry from the inside out can also be a challenge, even in dry weather!
According to the weather and the circumstances, I either use breathable sport shirts from high tech materials, that transport any produced sweat swiftly away from the skin to the next layer of clothing, or a first layer clothing of good quality merino wool .
Whatever you choose, make sure to keep away from cotton!