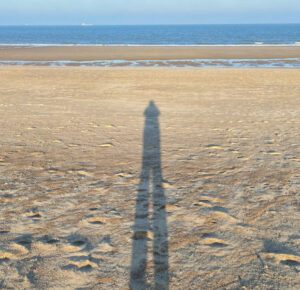 New year, same me…
Unfortunately, the start of a fresh new year doesn't automatically bring me better motivation, discipline and mindset.
So I came up with a hiking challenge for myself:
365 days of hiking in 2023, to hit my fitness goal by walking daily.
My hiking journal of 2023 on Instagram
I know myself well – just declaring to myself that, starting today, I will do a daily walk every day of 2023 isn't enough. I need external pressure, witnesses to keep me on the right path.
So here I am, on the 21st of January, publicly committing to do a daily hike throughout this year. And posting a picture of that walk on @hikingbacktohealth on Instagram…
(Considering that I only posted 34 times on Instagram during last year, this is a huge challenge on its own!)
My first reel ever : my winter morning beach hike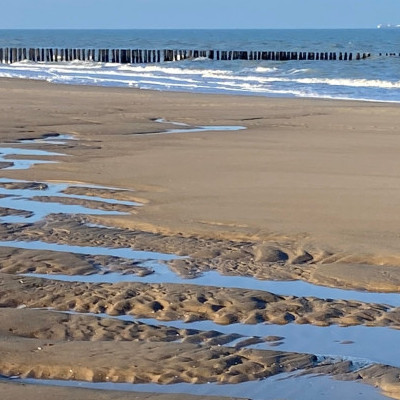 This morning before breakfast I was on the beach.
A perfect winter day: sunny, crisp, cold, clear.  Almost nobody in sight, apart from 2 dog owners.


A recipe for instant happiness.
When I came home I felt so recharged that I had the courage to try something new, so I made my first reel on Instagram, which turned out to be really easy. It makes me wonder why I avoided it for so long…
(I noticed that portrait and landscape photos in one reel don't work very well together, so in my next reel I won't mix formats)
Planning my week to improve my chance to reach my goal
If I don't plan things out, nothing happens.
I am easily distracted, and on top of that I have an agenda full of appointments for the upcoming weeks. So it is super important to block time in my agenda on a daily basis to get my walk training done.
Tomorrow, Sunday 22th of January, I will be hiking on the beach again, this time with a friend. The rest of the week is more challenging, but at least I already blocked time for my hikes.
Weekends are ideal for planning
Weekends are great : More time for hiking, for connecting with friends and family, but also time to plan ahead and think things through. It's worth protecting.
Recently I decided to block more time for my personal goals and dreams. No more running from one appointment to another. Preferably only one social appointment a day.
On top of that, I am now planning my hikes for upcoming week in the weekend. Wish me luck in actually walking them 😉