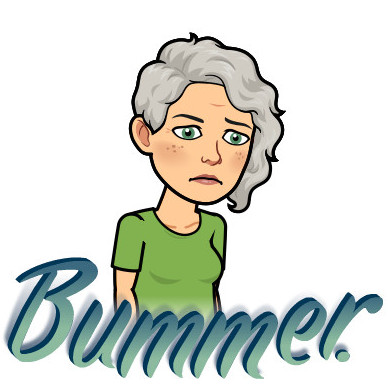 Remember my proud post with my results after 3 months training for a real hike? How I recovered from long-covid, got fit and lost some weight? Well, that was great.
But then I got Covid again… Omikron this time. I was quite ill, in bed with high fever for almost two weeks.
But it wasn't all bad news.
Lesson learned!
Back in 2020, I was stubborn and just couldn't accept that I was exhausted all the time, I was fighting with reality.
This actually made things worse. Instead of recovering, I constantly wasted that tiny bit of energy that I still had.
This time, I listened to my body. I slept an incredible amount of hours during the first 2 weeks, didn't push myself to read or study while I was slowly getting better and definitely didn't force myself into walks of 10.000 steps when I got up again.
I wasn't even upset about my 'bad scores' in my activity app.
Without inner pressure I recovered more quickly.
This might be obvious to you, but for me it was a big aha-moment. I couldn't get my head around it at first. How in the world was it possible, that I sped up the healing process by giving myself permission to be 'lazy' and relaxed? But it worked!
Obviously, my hike training went on the back burner for a while. Same thing happened to this blog.
But in April I got more serious about hiking again. I decided to keep the relaxed approach, while I was trying to improve my stamina and strength. Most days I succeeded. Sometimes the inner drill sergeant took over…
This season I am taking my hike training to the city
Instead of hiking on the local beach, I have been strolling through Athens and Coimbra for the last couple of weeks. And I couldn't be more happy about it.
Finally, a change of scenery. Being able to travel again, visit family in Greece and Portugal. What a joy!
In the next couple of days I will prepare a photo impression of these city walks. But first I take a shower and a well-deserved movie break, after the strenuous walk of today!
I can't do a full day of hiking yet, but am pretty happy with my improvements since last year. So I will focus on my wins.
To be continued…
Coming weeks I have half day hikes planned in Serra da Lousa and Lisbon. And who knows, maybe there is time for Sintra or a small part of one of the coastal paths of Portugal.
Any tips for short hikes or city walks in Portugal are most welcome!